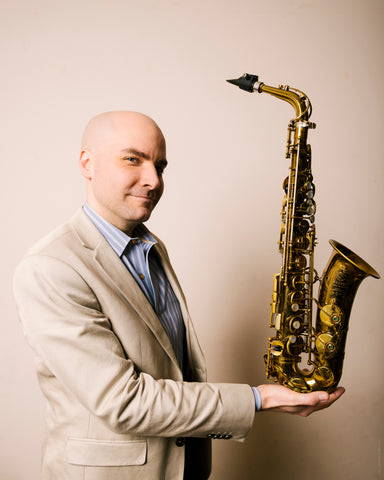 KEY LEAVES® is a Seattle-based family business specializing in wind instrument care products that leave keys open to dry. Key Leaves was founded by Rulon Brown, a professional saxophone player and music teacher who grew up fixing horns at his local music store. Like all saxophonists, Rulon ran into the problem of sticky key pads that cause playing malfunction and costly repair. So he created Key Leaves natural-care products to eliminate sticky keys and help musicians sound their best.
Since launching in 2018, Key Leaves has won praise from world-class players and repair techs, and critical acclaim beyond any wind instrument accessory from the last 75 years.
Rulon Brown began as a self-taught designer making products by hand in his garage. Building on the success of Key Leaves, Rulon grew the patent and product portfolio to include GapCap® end caps, Vent Vine™ key props, Spit Sponge™ pad dryers, and now the RULON product line.