Key Leaves won "Best In Show" NAMM Show 2019 for the Key Leaves saxophone key props that cure sticky G#, Eb and C# saxophone pads!
"This is a pure thrill!" exclaimed saxophone player and Key Leaves Founder, Rulon Brown. "There's no higher honor than to be recommended from over 7,000 brands and tens of thousands of products!"

We are deeply honored to win the most prestigious award available to band and orchestra accessory makers. This was an inspiring way to end our first year in business and first time at The NAMM Show.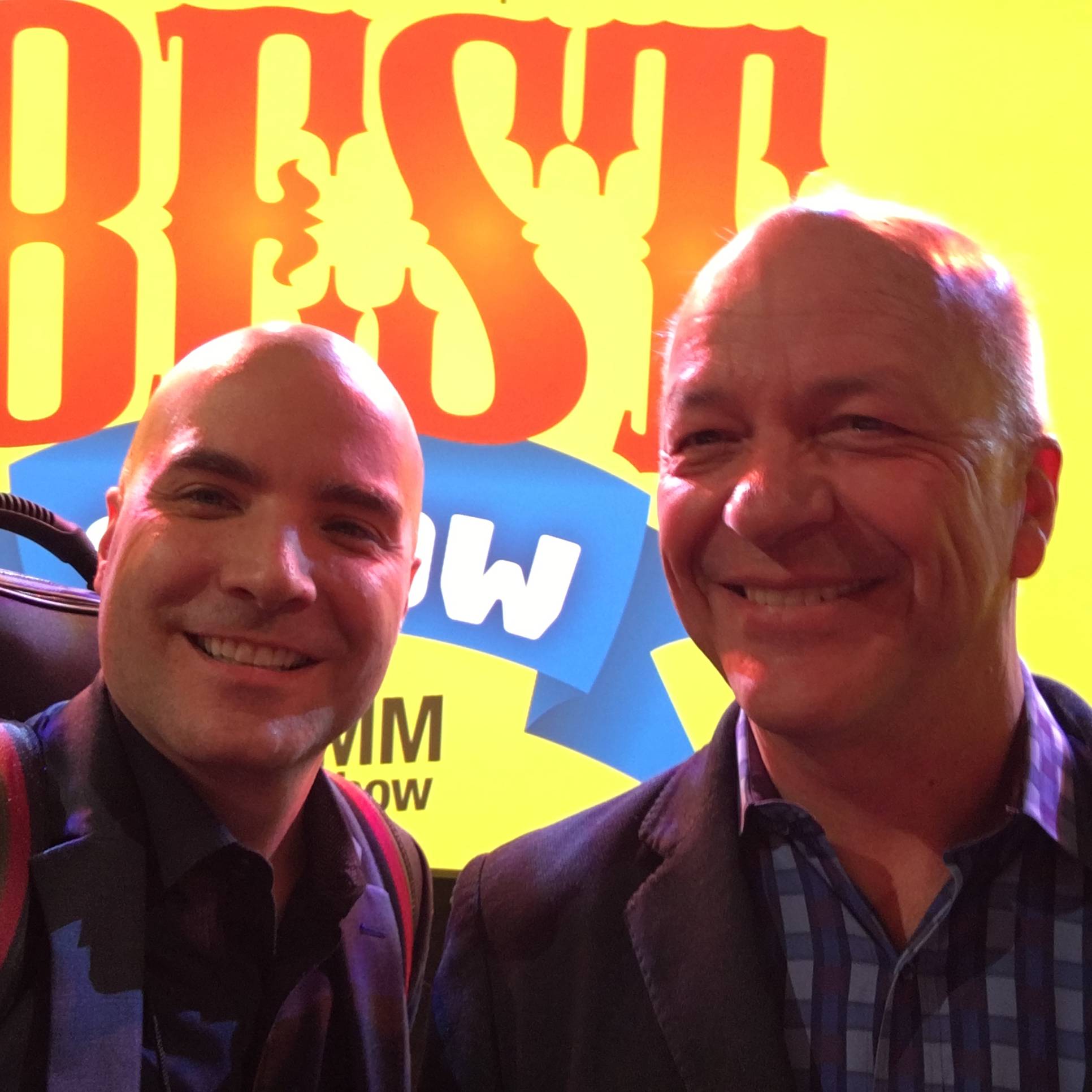 Rulon Brown (Key Leaves President) with George Quinlan (Quinlan & Fabish Music Company) at the Best In Show NAMM 2019 Awards
Frank Alkyer, Publisher of Music Inc. and UpBeat Daily magazines, moderated a panel of six music retail experts who shopped the far corners of the exhibit floor for the Best In Show winners - gear that's sure to make a splash in the new year and beyond. "Best in Show" highlights the can't-miss products, services and technologies at NAMM 2019!
Industry legend George Quinlan of Quinlan & Fabish Music Company discussed Key Leaves at the awards for the category of "Best Band & Orchestra Accessory."
The NAMM Show is a one of a kind gathering and we are deeply honored and inspired by the great musicians and industry pros who trust Key Leaves products enough to help us grow!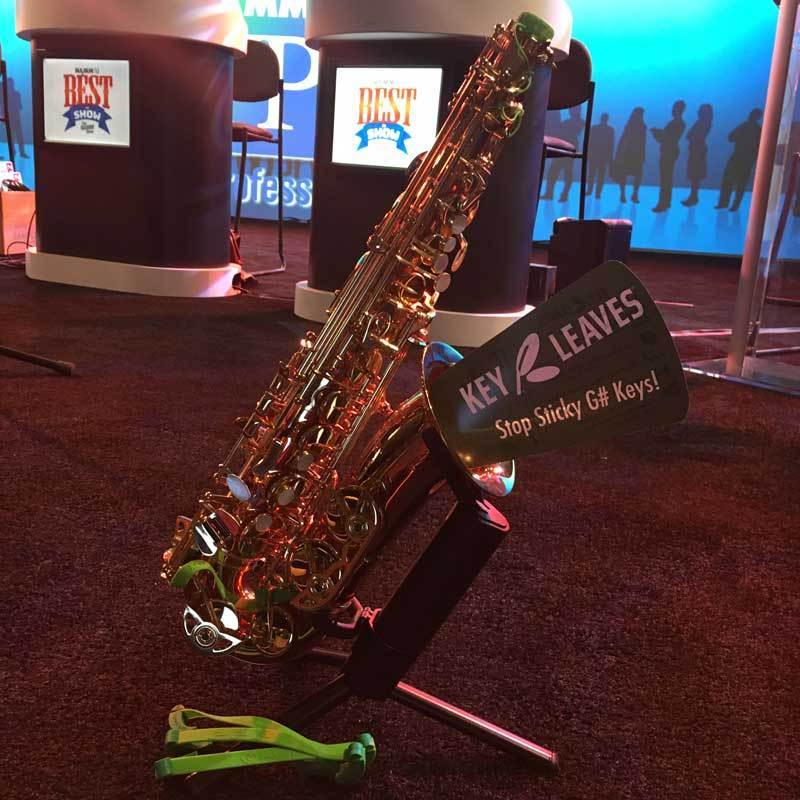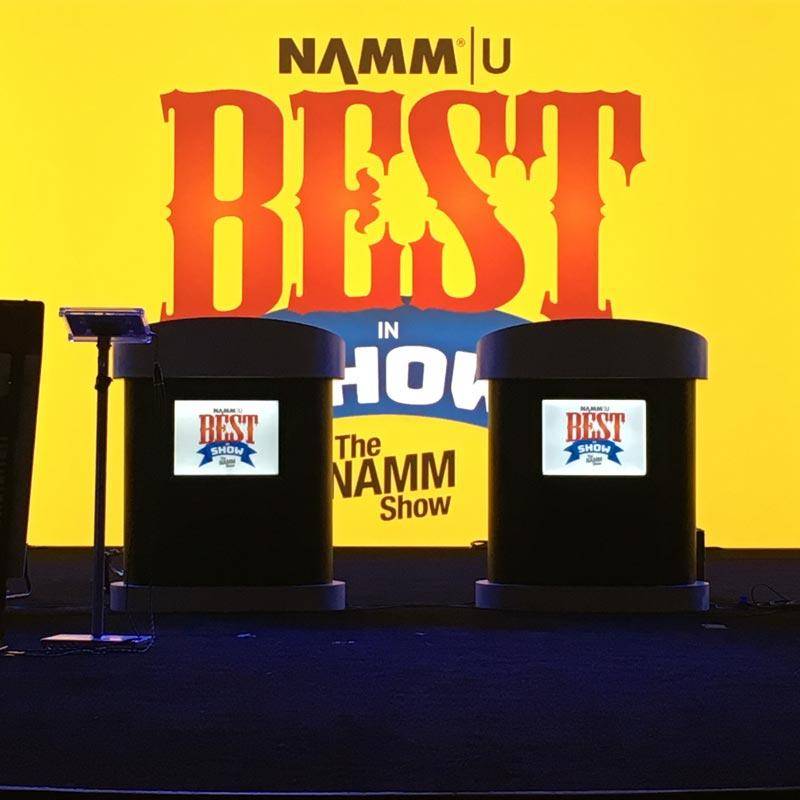 The Best In Show NAMM 2019 Awards included great panel discussion on a gorgeous set.
Other highlights from NAMM 2019
Key Leaves also won the award for "Best Instrument Care Tool" from SB&O Magazine's Tools For Schools Best of 2019. One of the highest honors for music accessory makers!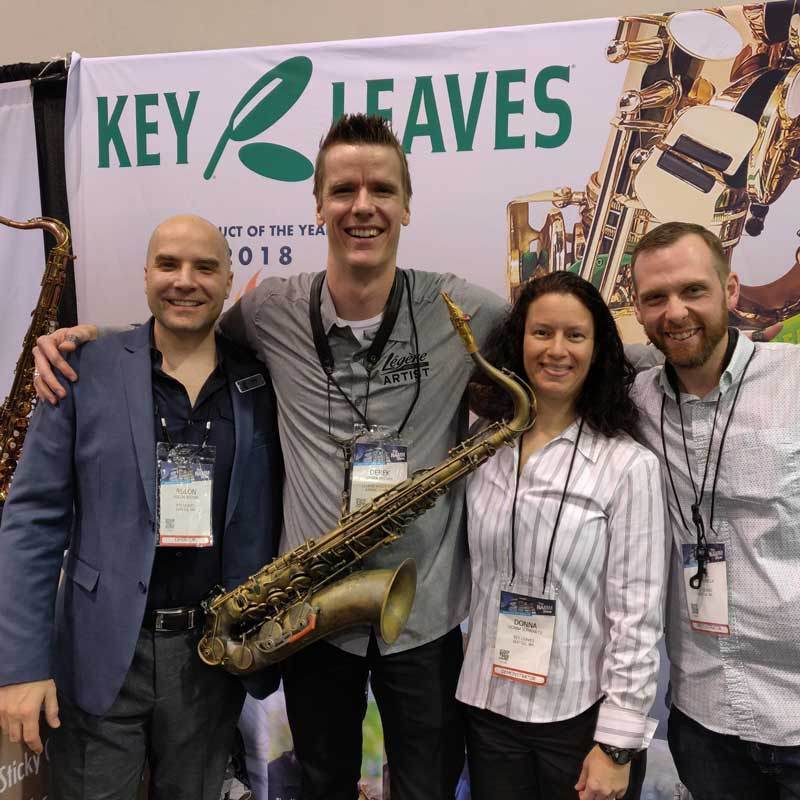 From left: Rulon Brown (Founder of Key Leaves), Derek Brown (Saxophone Innovator), Donna Schwartz & Nick Mainella (Saxophonists and Hosts of Everything Saxophone Podcast). Donna and Nick camped at our booth to host dozens of interviews with great sax players, educators, and makers.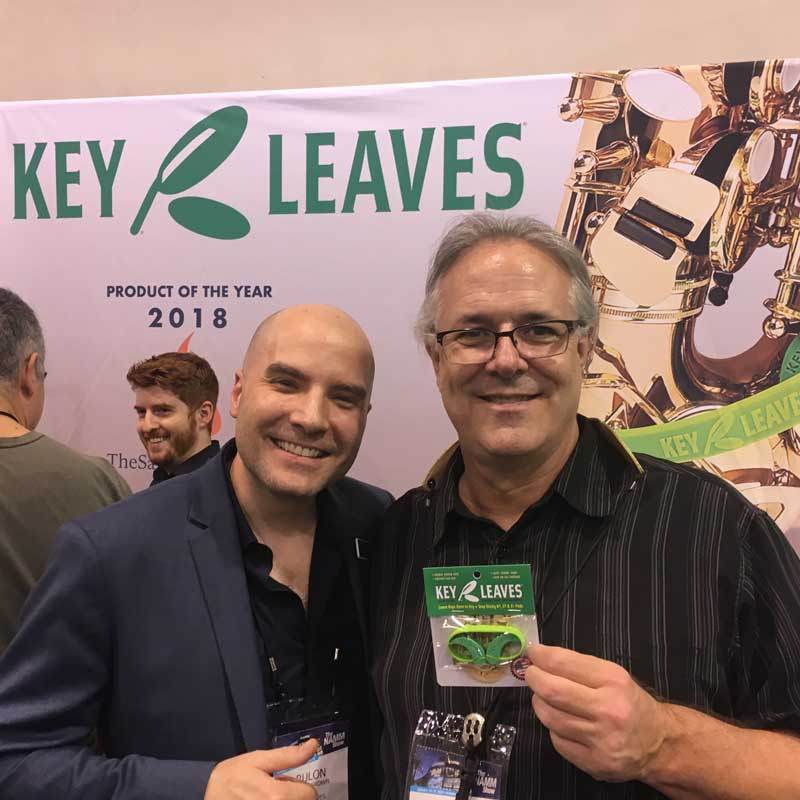 Acclaimed saxophonist, composer and rare sax collector, Doug Webb, stopped by to pickup more Key Leaves sax key props for his saxophone.