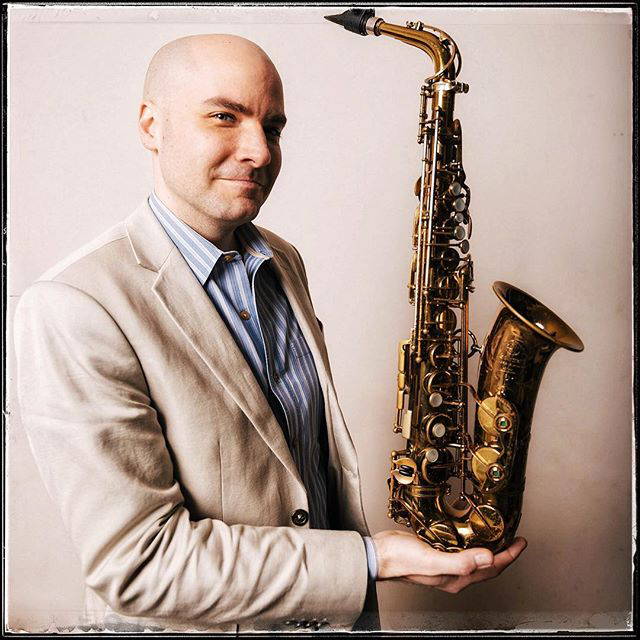 Key Leaves earns double honors at The NAMM Show 2019
SEATTLE, April 1, 2019 -- A mix of clever innovation, determination and DIY entrepreneurship led musician Rulon Brown to solve a sticky problem that had dogged him since he picked up the saxophone in elementary school.
Brown, a saxophonist and music teacher, launched Key Leaves from his Issaquah garage in January 2018. The startup's most notable product is a little leaf-shaped silicone device that presents a unique solution for sticky saxophone pads, a common and costly mechanical problem for players. Placed between the keys, the gadget protects the instrument from water damage by leaving the keys open to air dry after play sessions.
Only thirteen months after launching, Key Leaves won two prestigious awards at the 2019 National Association of Music Merchants (NAMM) Show in Anaheim, Calif.: Best in Show and Best Instrument Care Tool. The awards are among the highest honors for music instrument accessory makers at NAMM, the music product industry's largest gathering.
"This is a pure thrill," said Brown, who apprenticed in band instrument repair as a teen at an Alaska music-repair shop where he contended with sticky saxophone keys. "It's an incredible honor to stand out from over 7,000 brands and tens of thousands of products at NAMM."
With 3D printing, mold making and silicone casting, Brown, a Cornish College of the Arts music graduate, made a prototype of his flagship product. In short order he secured patents, cultivated a rapidly growing international dealer network and gained widespread acclaim in the musical accessory instrument market. As Key Leaves closed in on its first year in business, The Saxophonist Magazine named the company's sax key props as its 2018 Product of the Year.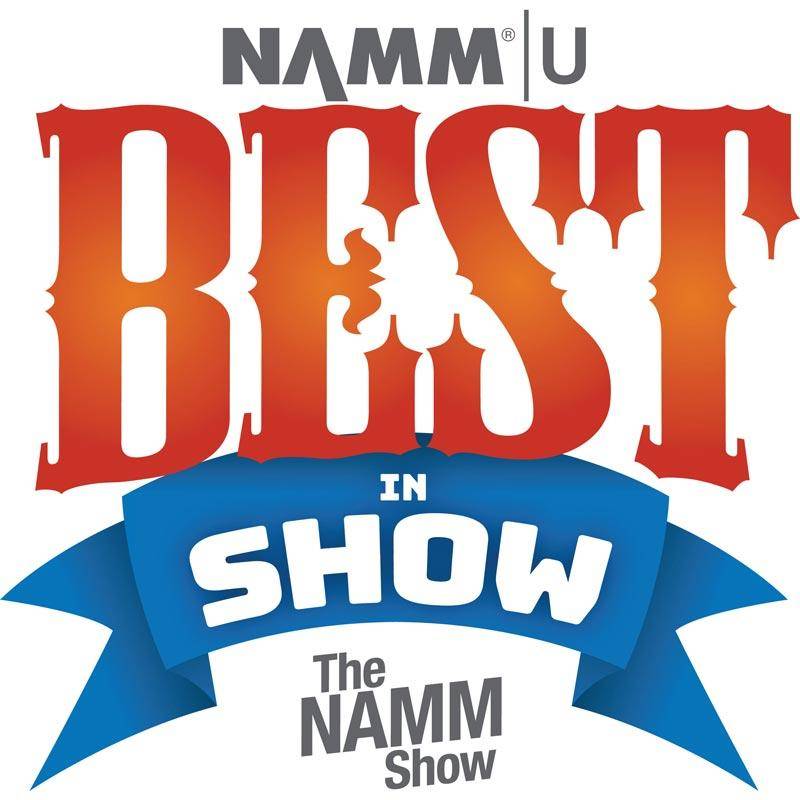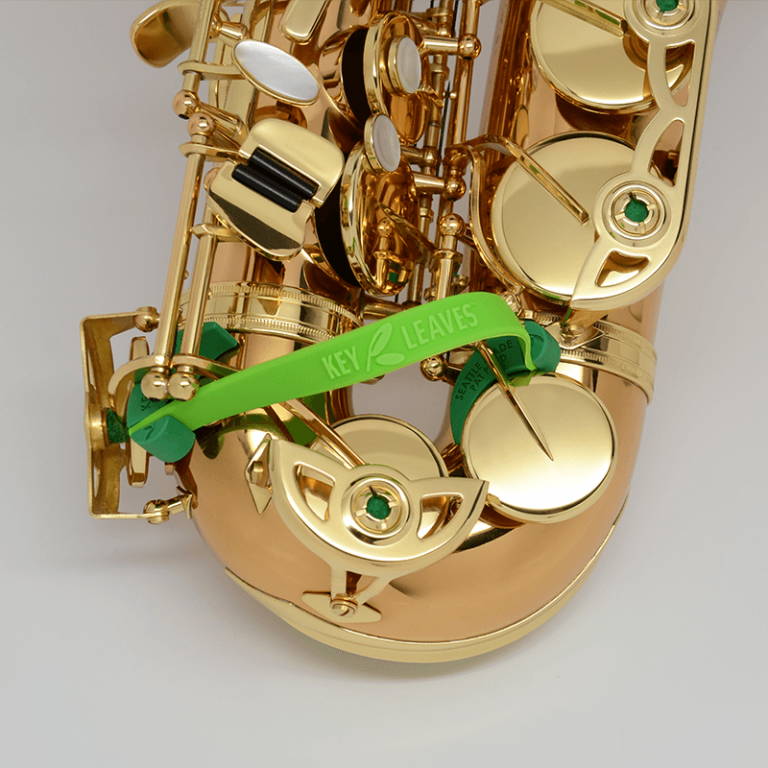 And school bands, repair technicians and celebrated saxophonists are taking note…
"Replacing a school saxophone costs thousands of dollars. Repairing a sax also costs the school money and takes the instrument out of the student's hands," remarked University of Kentucky Saxophone Professor, Miles Osland. "I jumped at the chance to outfit our entire sax program with Key Leaves because they helped my saxes so much and save my program money now and down the road." Troy University also recently outfit their saxophones with Key Leaves gear and other marching bands and school districts are doing likewise. [watch funny review by music teacher]
"We were lucky that some very elite saxophone pro shops were excited about Key Leaves early on and that drew in world-class sax players," said Brown. Key Leaves enjoys passionate endorsement from saxophonists Ron Blake (SNL Band / The Juilliard School), Ian Hendrickson-Smith (The Roots / The Tonight Show), Jessica Voigt-Page (North American Saxophone Alliance, President-Elect), Timothy McAllister (a living legend of classical saxophone), Roxy Coss (The Juilliard School / The New School), and many more.
Canadian mega store Long & McQuade recently stocked their 80 stores with Key Leaves sax key props, U.S. sax maker Tenor Madness is selling the product featuring the Tenor Madness logo, and the Best in Show award nomination came from beloved industry leader George Quinlan, CEO of Quinlan and Fabish music company.
The big problem solved simply by Key Leaves
All saxophones (and wind instruments) develop sticky key malfunction over time which is a costly and embarrassing problem. The market is filled with gizmos trying to fix the problem but none prevent the sticky biofilm that grows when closed pads trap bacteria and yeast inside the sax. Key Leaves invented a simple way to safely open those closed keys to air dry. The product costs only $20 and takes just one hand and four seconds to use, so sax players, teachers, repair techs and their pocketbooks are loving it.
For example: The cost to fix a student saxophone is about $50/hr plus parts, and that expense repeats annually or semi-annually because of heavy use in marching band and school bands. The cost to replace a sax is easily $2000+. But for $20, Key Leaves reduces costly maintenance and protects the instruments kids need for daily learning.
Key Leaves isn't just punching beyond its weight in the saxophone market, the company has a fist full of patents that apply to all woodwind instruments (flute, clarinet, oboe, bassoon, etc) and plans to expand their product line.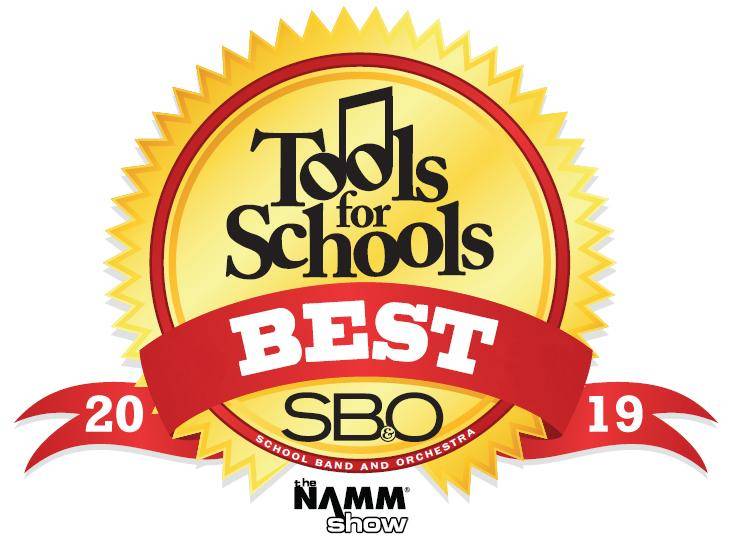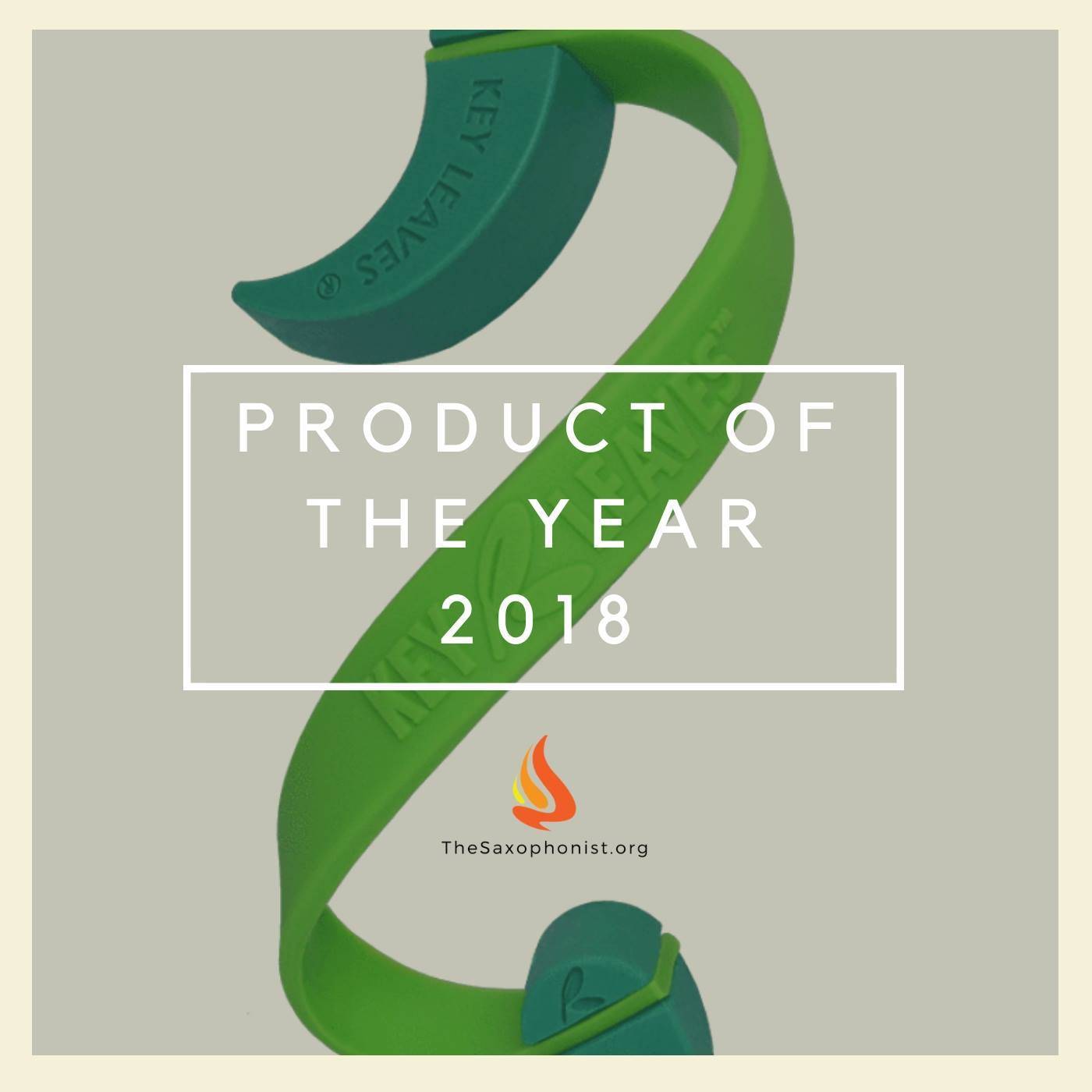 About the Best In Show NAMM 2019 award
Frank Alkyer, Publisher of Music Inc. and UpBeat Daily magazines, moderated a panel of six music retail experts, who shopped the far corners of The NAMM Show exhibit floor to highlight gear that's sure to make a splash in the new year and beyond. "Best in Show" highlights the can't-miss products, services and technologies at NAMM and features 24 Best in Show winners from various product categories. Key Leaves won in the category of Band & Orchestra Accessory.Read More Here and in the April Edition of Music Inc. Magazine (starting page 90)
About Best of 2019 Tools for Schools award
Each year, SB&O Magazine (School Band & Orchestra Magazine) sends a team of music teachers and music industry pros to The NAMM Show to discover and honor the best "Tools For Schools." Key Leaves took home honors for "Best Instrument Care Tool" because Key Leaves products are a simple and affordable way for teachers to reduce repair expense and keep student saxophones working well. Read More Here and in the March edition of SB&O magazine (Page 12).
About PRODUCT OF THE YEAR award from The Saxophonist Magazine
The Saxophonist Magazine chose Key Leaves sax key props as PRODUCT OF THE YEAR 2018. "Key Leaves, is a wonderful example of how a product can have a positive effect on the saxophone community, regardless of the player's level of knowledge or experience. They are simple, affordable and useful. Key Leaves upholds all the ideals this award is based upon," remaked Paul Haar, Editor and Sax Professor at University of Nebraska-Lincoln. Read the full review here.

The Saxophonist Magazine previously awarded Key Leaves two "OUTSTANDING PRODUCT" designation after field testing the Vent Vine™ and Key Leaves sax key props in the summer heat of humid Nebraska; praising the products as "so simple and effective that I have yet to experience sticky keys since using them."
About Key Leaves
Key Leaves is a Seattle-based family business specializing in woodwind care products that stop sticky key malfunction by leaving keys open to dry clean. Key Leaves is the brainchild of Seattle sax player Rulon Brown. Before moving to Seattle for a full-ride scholarship to Cornish College of the Arts and becoming a professional musician, Rulon grew up fixing saxophones at The Horn Doctor music store in Alaska. Like all sax players, he ran into the problem of sticky key pads that cause playing malfunction and costly repair. "I got so tired of seeing fellow players struggle with this problem. I knew there had to be a way to fix it." said Brown.
When the school bell rings, kids often toss their saxophone into the case without cleaning.
So, Key Leaves conducted a disgusting field test to see if their product worked without ever cleaning the sax for an entire year. The test was simple. Two identical saxophones played 200+ hours each without cleaning and only one of them using Key Leaves products. The Key Leaves sax had 98% fewer sticky rotten sax pads! Best of all, the Key Leaves sax never had any performance stopping stickiness that requires prying stuck pads open by hand. "This was meant as an internal test during product development but we were thrilled to discover it worked so well. The data has become a huge piece of our story and patents. Nothing else has proven so effective."
See photo comparison, time-lapse video and test results at www.KeyLeaves.com/PROOF
Image Links:
Photo Key Leaves - product on saxophone
Photo Key Leaves - product alone
Photo Rulon Brown - photo by Zorn B. Taylor
Photo Rulon Brown - photo by Renatha Vernon
Logo Key Leaves
Logo Tools for Schools Best of 2019
Logo Product of The Year 2018 - The Saxophonist magazine

Higher resolution images available upon request
###