Morgan Guerin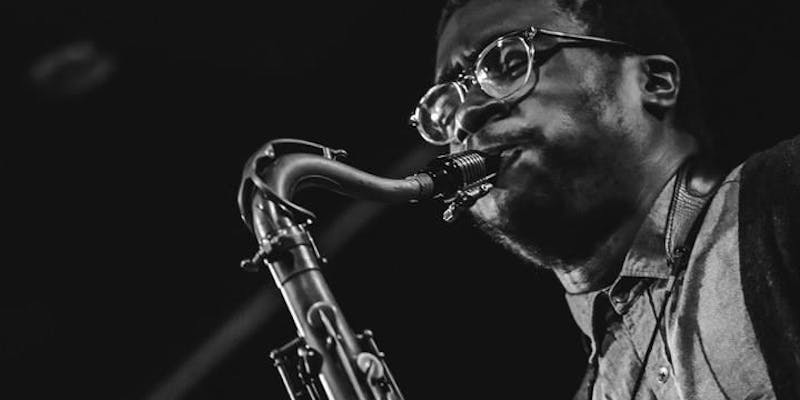 "These are awesome! I use them all the time."
Multi-Instrumentalist Morgan Guerin grew up in a musical family. Morgan was given his first pair of drumsticks at the age of six months, followed shortly thereafter by a drum set. By six, Morgan had his first saxophone and his instrumental repertoire expanded to many more instruments. Having grown up in such a musical household, Morgan had the good fortune of being exposed to jazz from the Marsalis family, Donald Harrison, Christian Scott, among many others. He has performed and/or recorded with such notables as Nicholas Payton, Ellis Marsalis, Herlin Riley, Jimmy Cobb, Esperanza Spalding, Allen Toussaint, Freddy Cole, Terri Lyne Carrington, Robert Glasper, Russell Gunn, Wallace Roney, and Buster Williams.
Now, Morgan is currently studying at The New School for Jazz and Contemporary Music in New York City. Before starting college, Morgan was a member of the Rialto Youth Jazz Orchestra (Directed by Gordon Vernick) from 2010-2016 and has performed at the Atlanta Jazz Festival annually since 2011. He attended The New Jazz School for two summers (directed by Donald Harrison and Christian Scott), studied at the Berklee College of Music in Boston for two summers in a row (2014 and 2015), was a member of the 2014 Vail Jazz Workshop, and performed at The Monterey Jazz Festival as a member of the Next Generation Jazz Orchestra in 2015 and 2016. In February 2016, Morgan was selected to be a part of the Grammy Band and had the opportunity to attend and perform at the 58th Grammy Awards and in January 2017, Morgan was selected as a National Young Arts Finalist. Morgan recently joined his long time mentor, Terri Lyne Carrington's new band, "Social Science" also featuring Matt Stevens and Aaron Parks. Morgan plays Bass, Saxophone and EWI as a part of Social Science.
With now two albums under his name, Morgan continues to share his saga through his music. The Huffington Post named Morgan's first album, "The Saga" one of the best Jazz albums of 2016 and Stereo Gum showcased his sophomore album, "The Saga II" in their August article for their favorite albums.